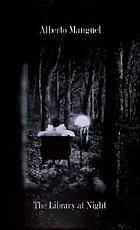 Some time last year my library acquired The Library at Night by Alberto Manguel. At the time, it reinvigorated me as a librarian. His ruminations and historical accounts had me considering the book as a precious community treasure.
During that time, I also attended the 2011 ACRL conference in Philadelphia. I attended a lecture by Jaron Lanier. Sadly, as it was scheduled for 8:30 a.m. on a Saturday not many people attended. But for me his ideas and blunt honesty as a Silicon Valley insider really awakened me. He made mention that libraries and publishing (as we are today) are doomed. He suggested we stop trying to play technological one-upmanship and refocus on the ROMANCE of the physical – the library space and the book as object. He was slightly critical of librarians and our desire (stereotypical or real) to "fit in" with other academics. We tend to want to be considered intellectuals according to other intellectuals' criteria. We never really created our own scholarship, in a sense. Lanier seems to be a "you're doomed, but you can still have fun dancing around the flames" kind of guy.
I'm ok with that.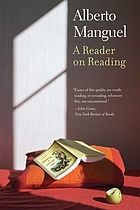 So, I got over feeling doomed and enjoyed the fire…temporarily. But about a year later I'm anxious about libraries and wondering why we seem so 19th century in our daily practices. Yesterday, while poking around my local library branch, I came across Manguel's A Reader on Reading. This is a collection of essays in which Manguel poetically argues that reading makes humankind human. It's a return to the printed word as a foundation of our evolution – and a bridge to our future. He considers Alice in Wonderland, Borges, Saint Augustine, and Judaism. Reading is the ultimate interdisciplinary practice.
Yet again Manguel is reminding me of the pleasures and responsibilities of being a gatekeeper to the book.